With All The Horror & Scares That Care
Welcome once again to the month of Halloween and our Annual #OpenTheDungeon series.
This year we kept the "choose your location" style from last year and created a new tale of the weird & wonderful from our love of Horror & Storytelling, opening it up once again to any and all brave enough to take up this quest…
This year's tale tells of the search for something truly unique, lost somewhere within the small village of Luchgobar…
As for what it is and who finds it, well… that's for you to discover in time.
In conjunction with All The Horror gaming and Scares That Care
Tonight We bring you Episode 02 – All The Horror!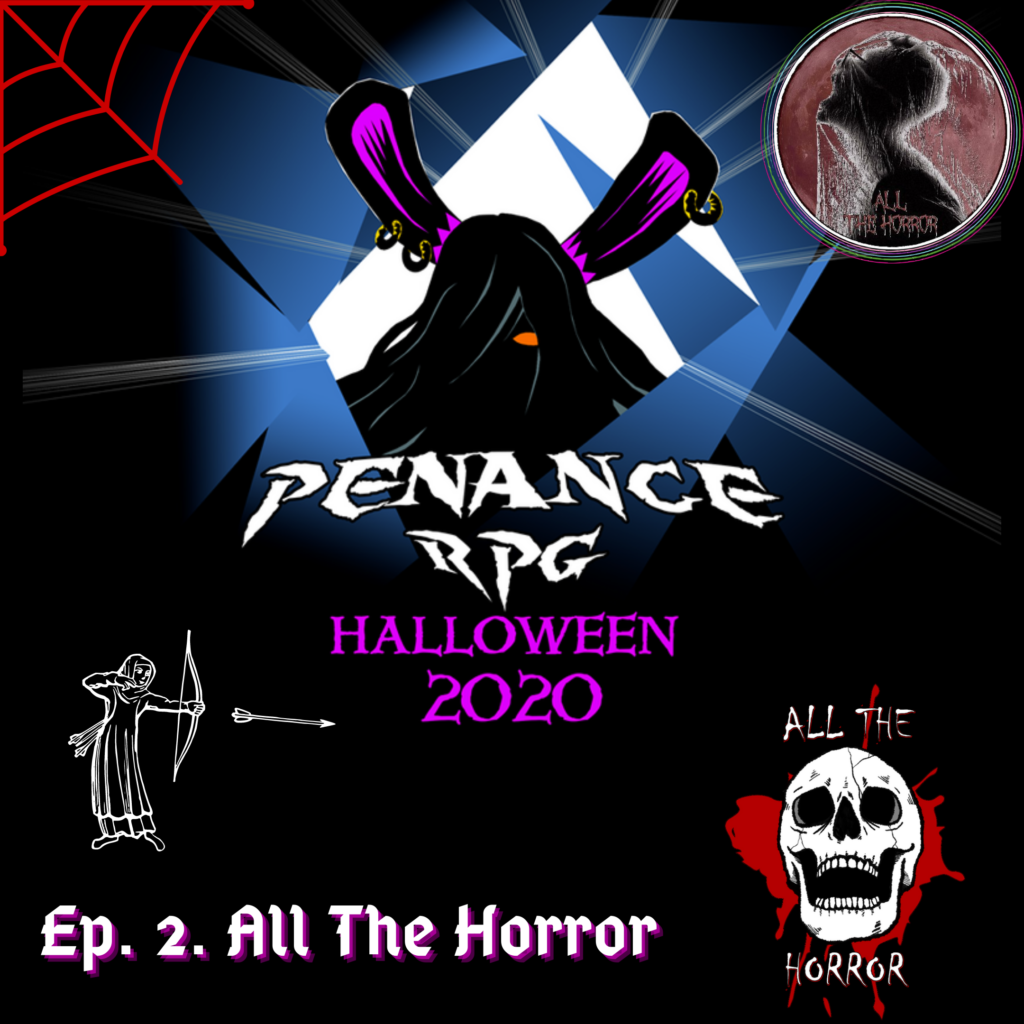 Cast
AJ from Pretending With Dice, a mixed system ttrpg podcast that releases fortnightly
Lenida from Penance RPG, our composer
Mike from Fellowship of the Geeks, a podcast covering many kinds of entertainment
All The Horror & Scares That Care
Scares That Care was founded by Joe Ripple in 2007. He started this organization as a tribute to a friend's daughter who succumbed to terminal illness..
The charity originally started with the goal of raising $10,000 per year for organizations such as Make-A-Wish and the Kennedy Krieger Institute.
All The Horror is supporting Scares That Care by donating the proceeds from all merchandise sales to the organization.
Merchandise can be found at https://allthehorror18.wixsite.com/event or https://www.teepublic.com/user/allthehorror
Support us on Ko fi and Patreon
Buy awesome merch from Teespring
"All the Horror theme" by Sean Faust
All Music Written & Performed by Daniel Boström
Learn more at Penancerpg.com
Come talk with us on Twitter, Facebook or Instagram
Listen on Google Play, iTunes, Spotify, Libsyn, Stitcher, podchaser, Pocketcasts
Dndice.co.uk – Using "Penancerpg" at checkout for 10% off your order